Officiant
Officiant
Weddings, Baptisms, Funerals...
Weddings and Funerals
Personalized rituals that reflect you. Spiritual but not religious? I do that. Like a bit of fun? I do that. LGBT? I do that. Want traditional? I can do that too!
It is my joy to help make the celebration of your union meaningful and memorable. It is my privilege to honor a life well lived.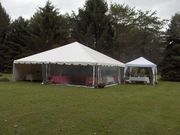 Baptisms / Naming Ceremonies
Give your child the gift of a ritual that honors the Spirit's unique manifestation in them. A time of gathering to bless and affirm.